My new book - SKETCHING - ANYTIME, ANYWHERE.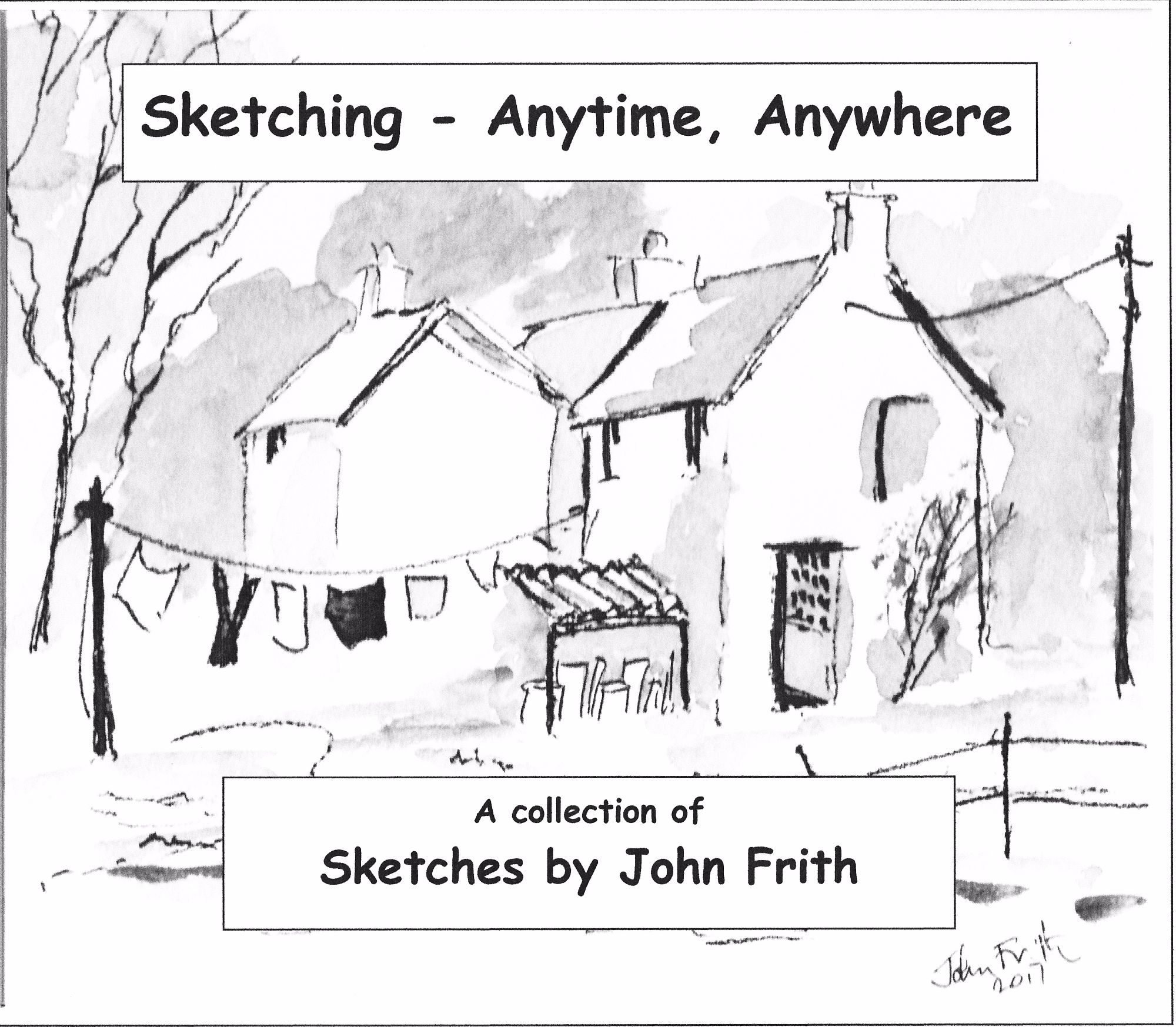 My book 'Sketching - Anytime, Anywhere' is now published and available. I hope it inspires lots of people to have a go at making sketches of places they've been to. My style of sketching is quick and quite easy to do, and it's great fun - it just needs a bit of confidence and practice. You don't need a lot of 'art stuff' either. I usually just use a pen, a soft pencil and some paper. This book contains dozens of my original sketches, each with accompanying text. They are taken directly from my sketch books, not previously on view anywhere else. They're mostly monotone, which is so easy and pleasing to work with.They were great fun to do, I hope you enjoy looking at them, AND I HOPE THEY INSPIRE YOU TO HAVE A GO !
It's not expensive - it's just £10.00p + postage.
or send your details and cheque for £12.95p (£10.00 + £2.95 postage) to John Frith, 112 Sorrel Drive, KINGSBURY, Warwickshire B78 2PJ.
It makes a great present, too.